FAQ-Cast Iron Pot
Views: 21 Author: Sarah Lee Publish Time: 2019-03-27 Origin: Site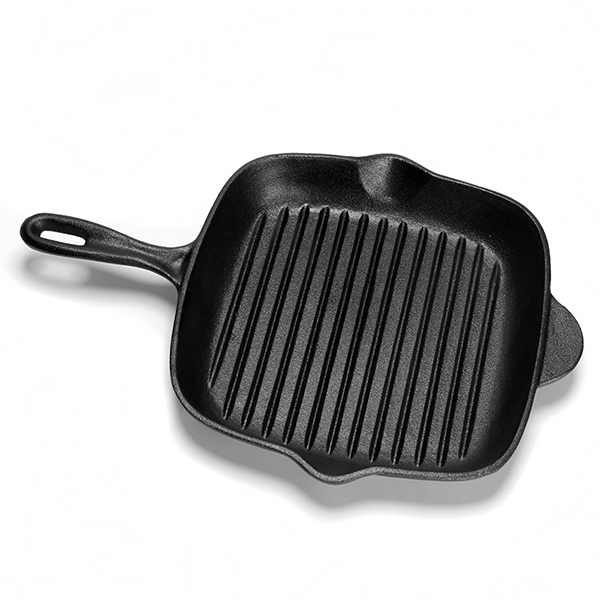 We summarize some of the feedback from our customers are using and for that we have answered these questions as following:
Cast Iron Cookware Related Issues and Instructions:
1. The cast iron pot is cast by molten iron into the sand mold. The inner and outer walls of the pot are not polished, so the surface is not as smooth as the surface of stainless steel pot or iron plate stamping. Also because of this casting process,there may be small shallow pits on the surface of the cast iron pot. This is not a quality issue.
2. It is normal for the cast iron pot to stick to the pan when it is first used. Please insist on using and rasing the pot to become a non-stick pot.
3. It is normal for food to be black when it is first used. The black surface is a protective layer that is fired at a high temperature with pure vegetable oil at the factory. It does not contain harmful substances and does not need to mind.
4. Thick, rough is the characteristic of cast iron pot.
-Due to the physical principle of gathering energy and quick-cooking, the thinner the pot is, the faster the heat dissipation, then the slower the food is cooked finally. The cast iron pot with a certain thickness is used in small and medium-sized cooking can achieve the effect of fire burning, and energy storage and energy saving effect is better.
-The graininess of the surface of the pot is a trace of the sand mold, and the natural grain surface is more likely to adhere to the oil film to achieve physical non-sticking.
For more questions, please contact customer service and look forward to working with you and feedback.